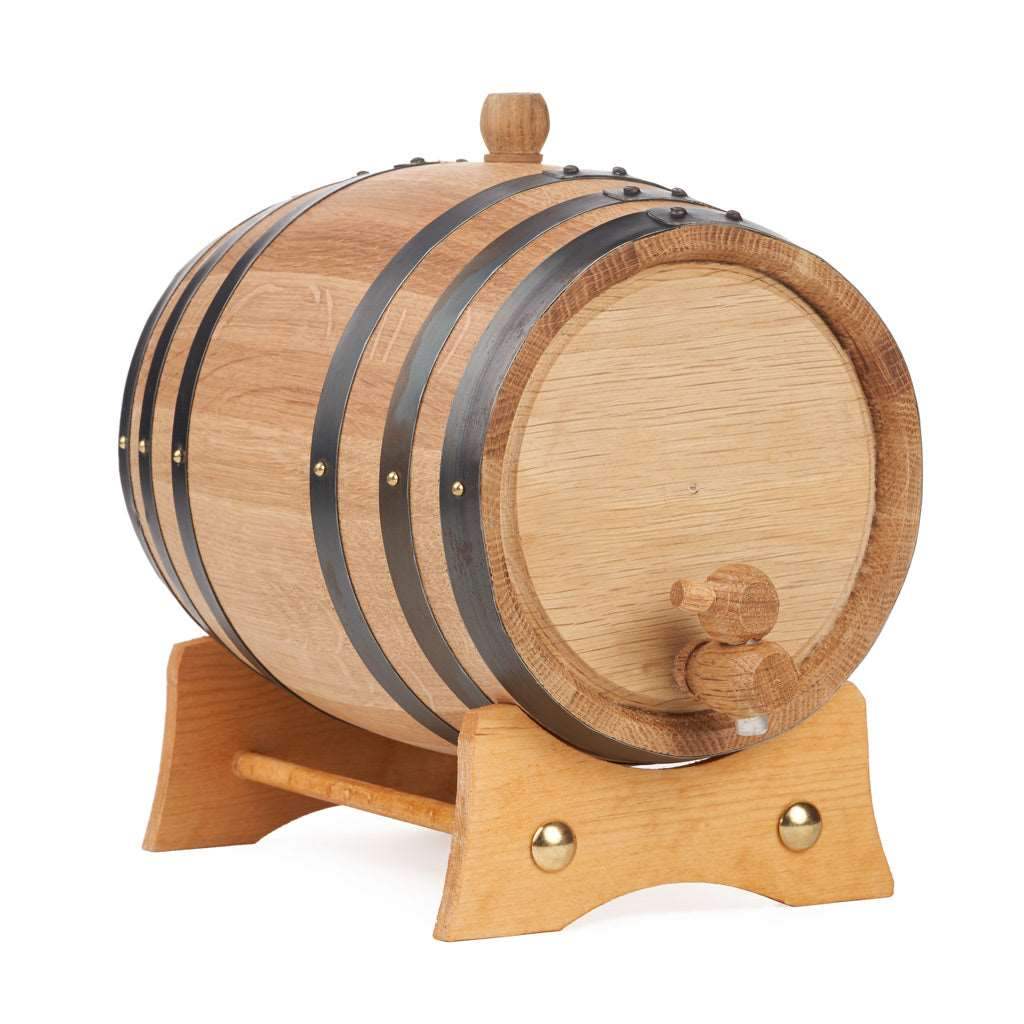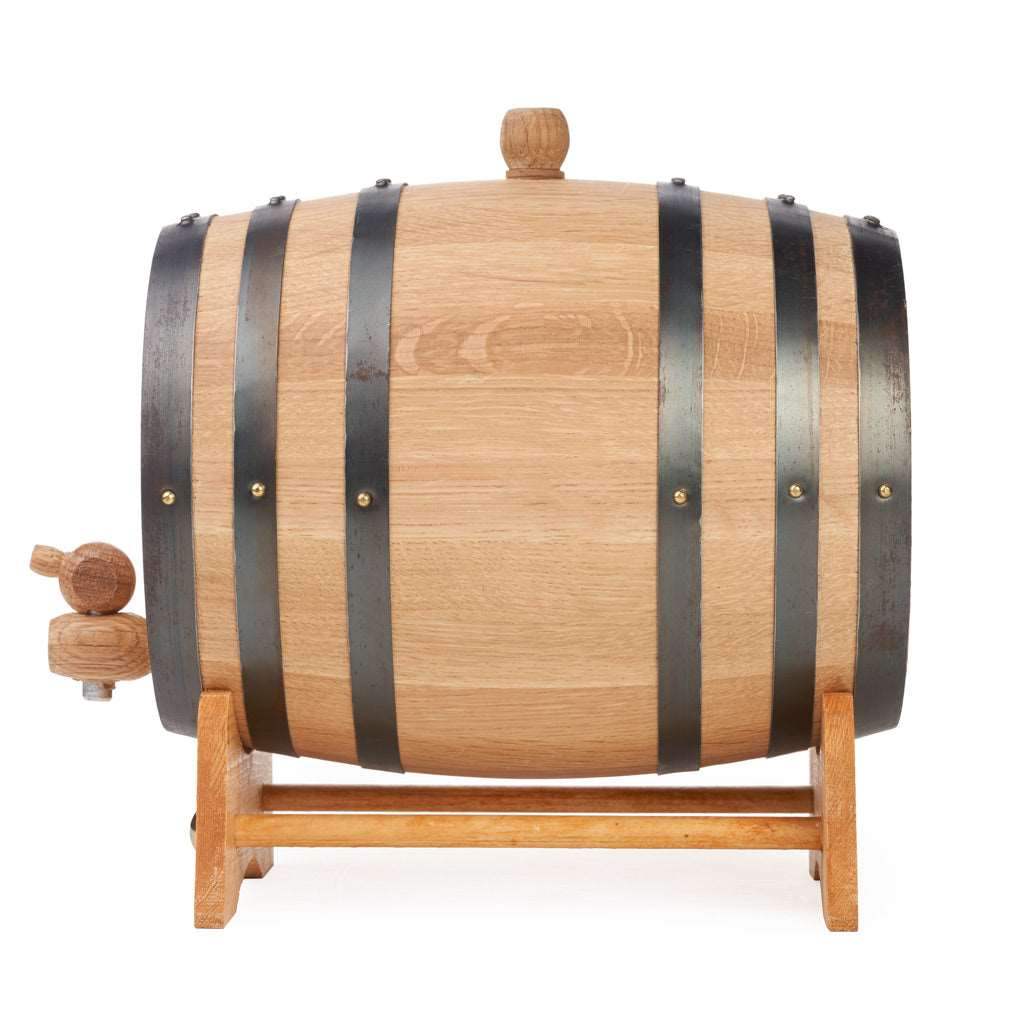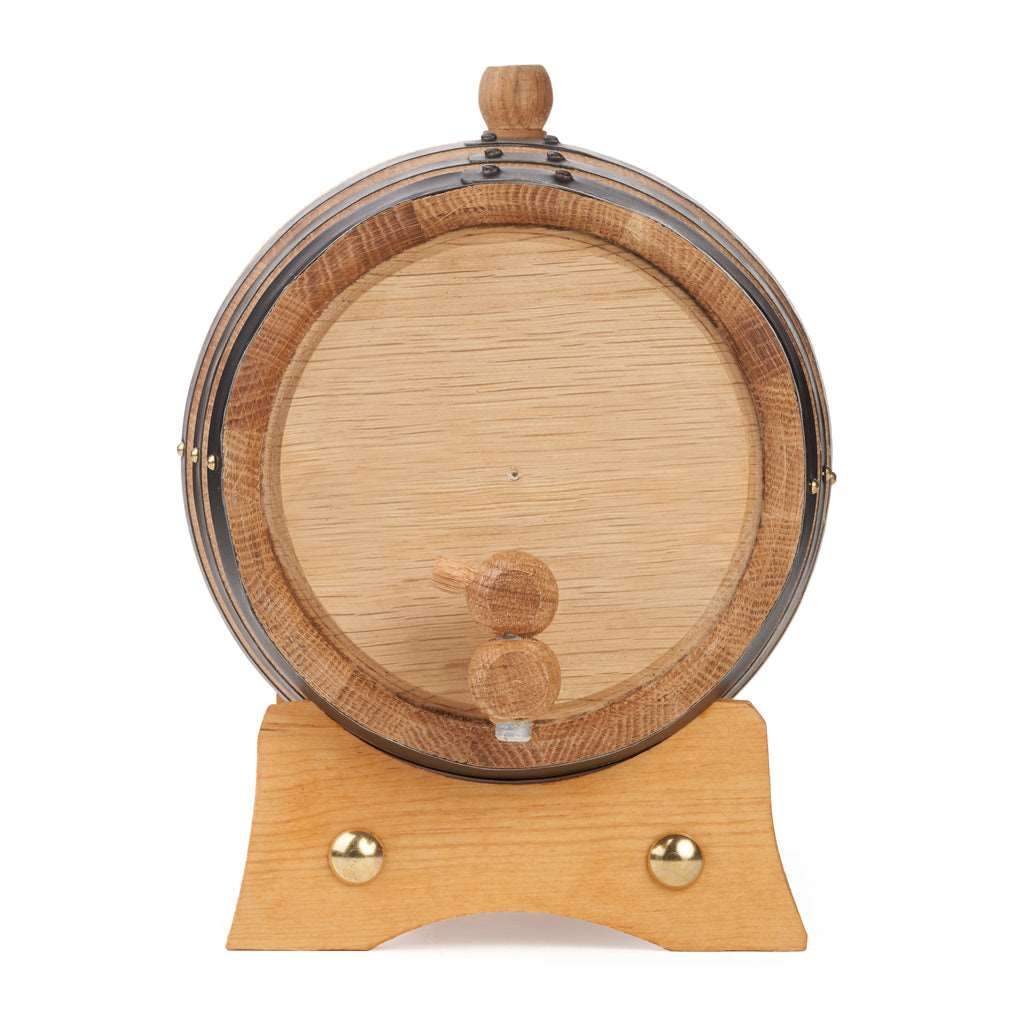 3

L
New oak barrel
Cure before Using
Create your own signature spirits with our personal-sized barrels made from American White Oak. Infused with gentle vanilla and smoky flavors, these compact 6.5" x 9.5" barrels are both robust and practical. They include a wooden spigot for dispensing and a stand for storage. Remember to cure each barrel before use for best results in your spirit.
121.00
Create your own signature spirits with our personal-sized American White Oak barrels. These charred barrels subtly infuse your spirits with vanilla and smoky notes for a balanced, rich, and complex profile. They are robust and practical for personal use. Each barrel includes a wooden spigot for easy dispensing and a wooden stand for storage. Curing before use is essential for optimal performance and longevity in your spirit aging journey
| | |
| --- | --- |
| Volume: | 3 L |
| Origin: | America |
| Weight: | 4 lb |
| Dimensions: | 5.5" (Bilge Diameter) x 8.5" (Height) |
At The County Cooperage, we prioritize a seamless shipping experience for our customers. When you order small barrels, they are individually packaged and shipped through reliable parcel providers like UPS, FedEx, or USPS, the choice of which depends on the product and delivery destination.
For orders that exceed six small barrels, they will be securely shipped on a pallet to ensure their safe arrival.
For large barrels, each is shipped individually, but when ordering more than one, they are palletized for delivery, with four or eight being the most cost-effective quantities since eight barrels perfectly fit on a single pallet. We also offer local pickup as a convenient alternative.
For substantial orders, we ask that you reach out to us (click here) at The County Cooperage for a tailored shipping quote due to the barrels' substantial size and weight.